Important: Each ML Binders™ Software subscriber has a specific URL associated with their account. You must log into the software using this account-specific URL.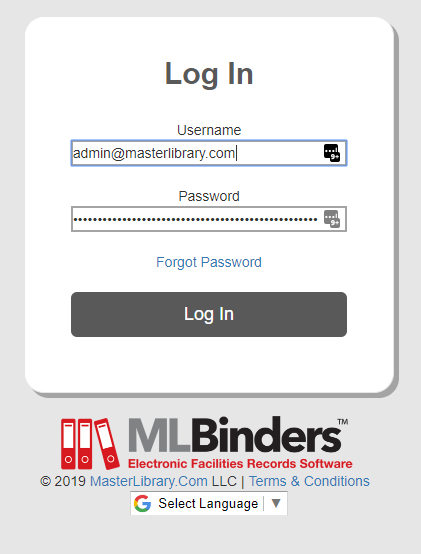 To log in to ML Binders:
1. From any internet connected device, open a web browser and enter your ML Binders™ Software account-specific URL to display the log in screen.
2. Enter the E-mail Address and Password fields associated with your User account.
3. Select the Log In button.
The User default screen will be displayed with an index of binders on this account that you have permission to view.