Every user inside of MLB will have access to the homepage option on the left-side navigation menu. This article will review all of the information being shown.
Accessing the Homepage
1. Select the Homepage option on the left-side navigation menu.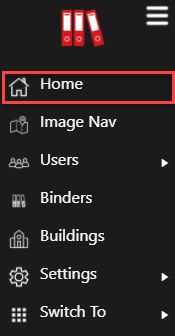 The Homepage will then be displayed.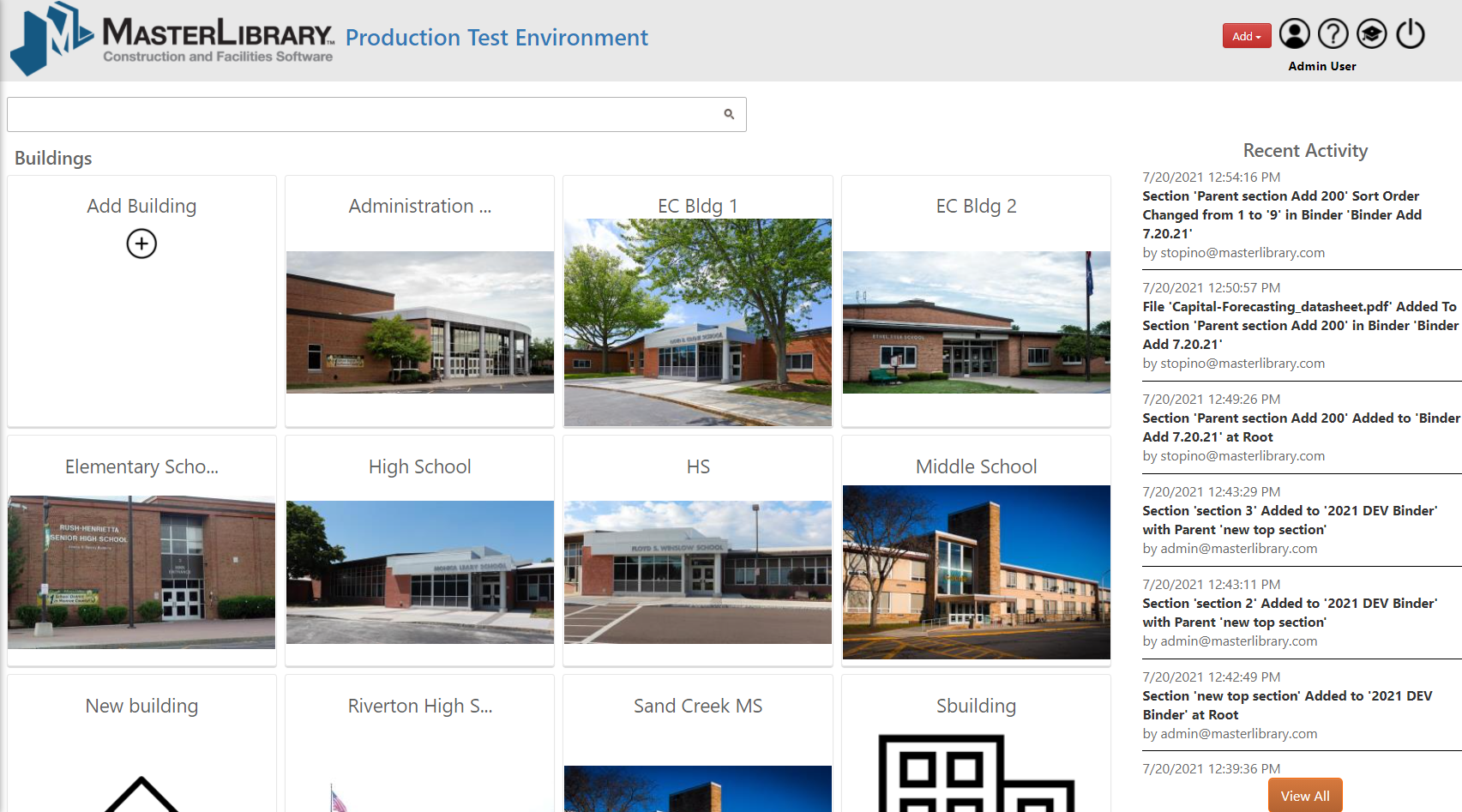 Note: Any images of buildings can be modified on the Manage Buildings page.
Navigating the Homepage
There are three different items available on the homepage.
A. Search Bar: The search will search the whole binder system. This will include searching for Binders, Sections, Files, and Tags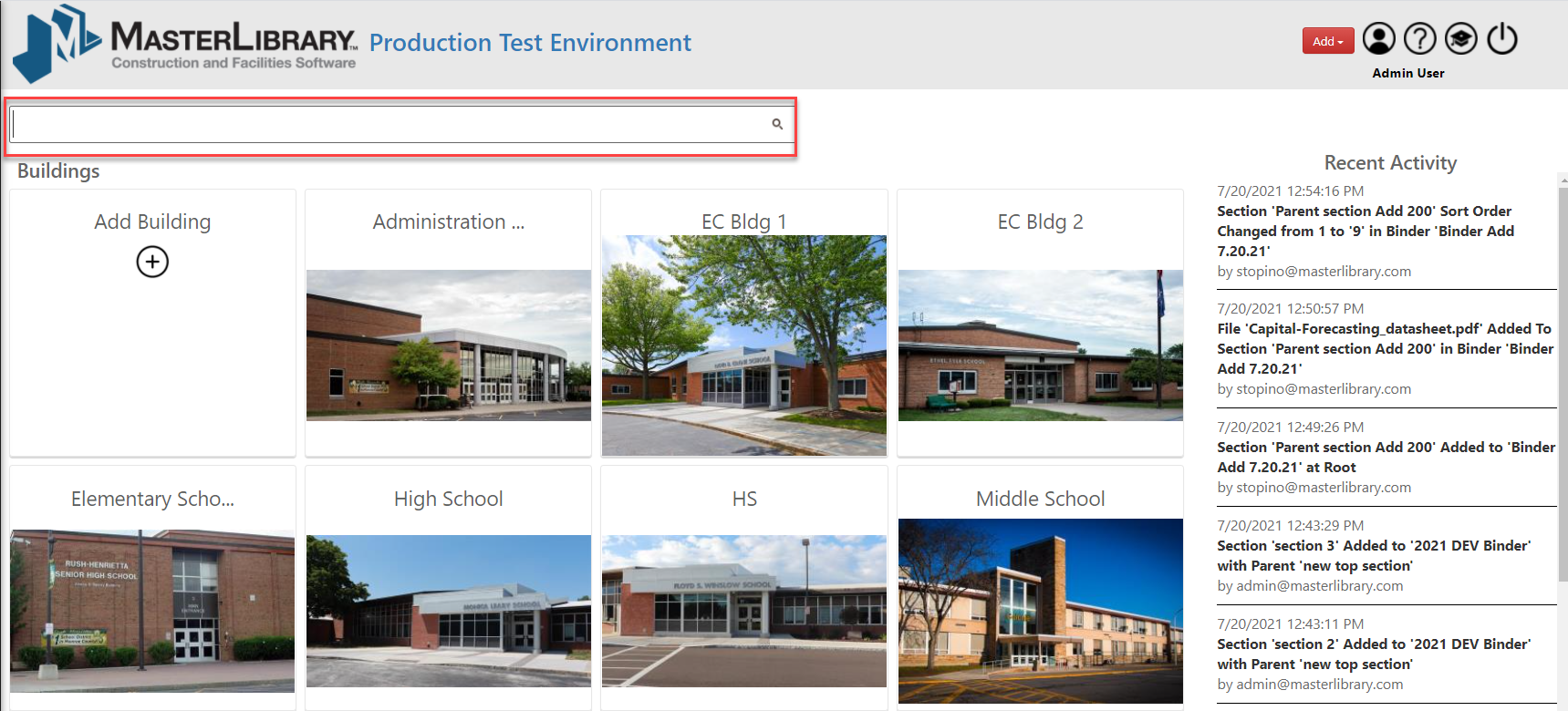 Note: This will bring you to an enhanced search where additional filtering options can be applied to narrow down your search.

B. Building list along with their image: Clicking on a specific building will display all binders associated with that building.
Note: The add building button will only appear if you're a site admin.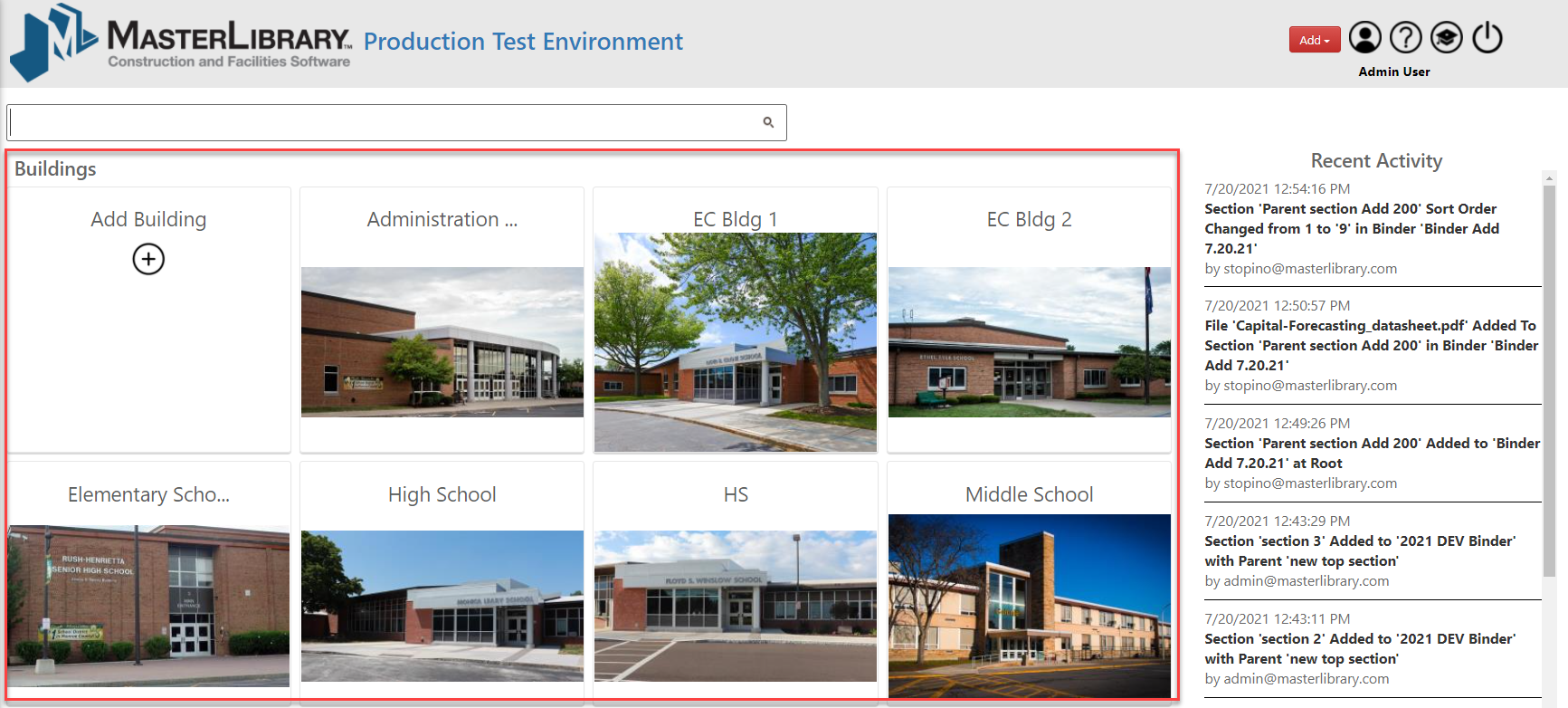 C. Recent Activity: The Recent Activity will display all recent events and changes inside of the system.
Note: You will only see recent activity based on the binders you have access to.