When Implementing ML Binders we have provided a new section that will walk you through each page and what actions need to be taken to get the program up and running.
You can locate the Setup Wizard by selecting Settings Setup Wizard.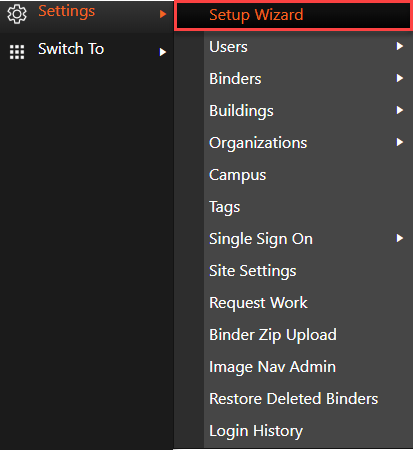 Each action button will display a flow that you can follow to help you fill out the information that is needed for each setup page.

Additional features will highlight some of the new features inside of MLB and walk you through on utilizing those features to benefit your workflow.
If you have any questions after using the setup wizard please reach out to your onboarding coach if you are onboarding. If your onboarding has been completed please submit a support ticket here: http://support.mlbinders.com