Admins inside of ML Binders will have the ability to Delete Binders. In addition to this, they will be able to Restore the Binder if needed. The following feature will be under the Settings section.
Restoring a Deleted Binder
1. Select Settings > Restore Deleted Binders.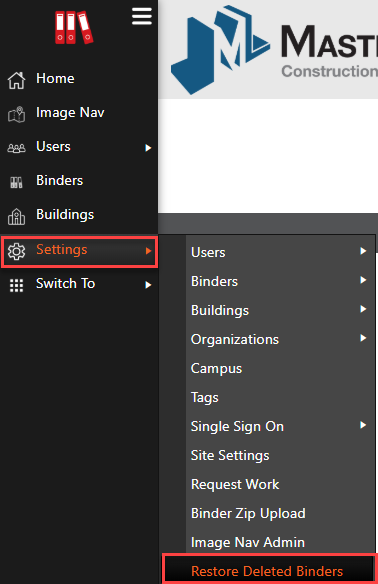 2. Locate the Binder and select the Restore Binder Icon


Note: After selecting the Restore option you will receive a confirmation that the process was successful.

3. The binder will now be found under the Binders section